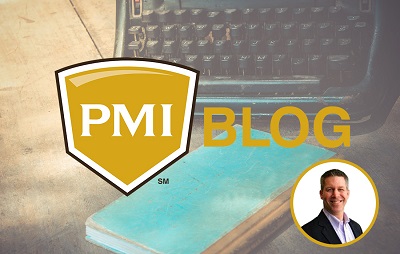 When you are looking for a property management company, it is important to understand the types of services they provide and for what types of properties. As part of your selection process, consider how well does your property fit into the management company's portfolio and likewise, how is their service offering going to enhance your long-term goals and objectives for your property(s).
In this current era of technology, you should also see how they leverage technology in their management practices. Some areas to consider from a technology perspective are: Do they provide on-line tools to streamline rent or dues payments? How do they collect and manage maintenance requests? Are financial reports system generated or manually created and how do you receive them? How do they handle move-out and move-in reports? We will specifics to look for in a management company within a separate blog post.
Types of Properties Managed
The first area to consider, is what types of properties does the management company provide services for. On the highest level, property management companies will work with one or more of the following categories of properties: residential, commercial, association (condo or home owner) and vacation rentals. Residential properties can be further broken down to single family homes (SFH) and multi-family homes (MFH) 2-4 units in NJ. Commonly, apartment buildings larger than 4 units are considered commercial properties.
A property management company may focus on a particular type of property, such as associations, or may only manage certain sized properties, such as apartment complexes with 100 units or more. A full-service property management company may offer a broad spectrum of services to meet the needs of all 4 property categories and may work with clients that only have 1 single family home or an investor with many properties. The same would hold true for associations, as some management companies will only work with large scale associations and may not be interested in a smaller sized condo association.
Types of Services Offered (Residential / Commercial)
There are a wide variety of services a management company may offer and the list below is by no means an all-inclusive list, but it does represent most of the "core" services that most clients will be looking for.
Leasing – Most property management companies will separate the leasing activities from the day-day operational activities associated with the property. The goal of a property manager is to keep the property rented with a quality tenant, who pays the rent on-time and takes care of the property. Our goal as property management professionals, is to retain a quality tenant for many years. Because of this, leasing is often not associated with the day-day operational management of the property, but a special activity associated with "tenant turns".
The other reason this is often split from the management activities and covered with a "leasing commission" is due the multitude of activities involved and how the fee is split. In New Jersey and many other states, the leasing commission is split between the two parties (Brokerages) that are involved in the transaction (for landlord and tenant). Keep in mind, that in New Jersey, only a licensed realtor can execute a lease for a residential property between 1-4 units unless one of the units is owner occupied. Normally, this fee totals the equivalent of 1 month's rent, is split 50%-50% between brokerages and covers the following activities:
Listing preparation and web site syndication
Taking or procuring photographs and/or video tours of the property
Showing the property to prospective tenants
Conducting background screening (credit, criminal, employment and previous rental),
Coordinating the Certificate of Occupancy inspections
Completing and filing the New Jersey State or local Rental Registration documents
Completing a tenant move-in report to document the condition of the property prior to tenant occupancy
Coordinating rekeying of exterior locks
Coordinating the actual tenant move-in and instructing on utility hook-ups
Security Deposit collection in accordance with (N.J.S.A.: 46:8-19 through 26)
It is important to mention, that if a landlord is using a traditonal realtor for tenant placement, not all of these activities may be performed by the real estate agent and may fall upon the shoulders of the landlord to complete when they are not using a property manager.
Rent collection – Rent collection is one of the basic services a property manager will provide. The lease will dictate when the rent is due and how much time the tenant has before late fees kick-in, but we suggest a rent due date of the 1st of the month and is considered late after the 5th of the month. If the property management company is leveraging management software, the tenant should be able to pay on-line which benefits all parties involved. Under no circumstance should rent be collected in the form of "cash" as this opens up a tremendous amount of liability and risk.
If the rent is not paid by the due date defined in the lease, then "Pay or Quit" notices will be issued by the management company as a preliminary and mandatory step towards the eviction process. Usually, additional fees are assessed to the tenant for the issuance of these notices.
Maintenance and repairs – This is probably the area where most landlords fail the most. It is crucial to address tenant repair complaints as quickly as possible, especially if they affect the habitability of the property. Failure to do so may result in a "constructive eviction" or withholding of rent until key repairs are carried out.
It is also important to stay on-top of preventive maintenance to maximize the life expectancy of the property's mechanical and structural components. Penny pinching in these areas can lead to costly replacements sooner than they should be needed.
Some property management companies will handle maintenance "in-house" with their own staff, while others choose to leverage 3rd party vendors. In either scenario, they may mark-up the maintenance costs a fixed percentage, usually 5-10% to cover the follow-up activities which ensure the work was carried out and completed to everyone's satisfaction.
Day-Day tenant relations – The property manager should be the point of contact for the tenant and address any questions, issues or requests they may have. The tenant is a key member in the relationship, so they need to be treated fairly and with respect. Statistics have shown, that by keeping the tenant happy by simply addressing their concerns on a timely basis and keeping the property well maintained, that this will usually lead to long-term tenancy.
Bill Payment – This is a standard service for commercial property management and performed ad hoc for residential properties. This would include the standard bills associated with the operational activities of the property such as taxes, utilities, inspections, landscaping and snow removal, and management fees. A reason this is standard for commercial properties is related to the fact that their leases are typically "triple net" leases, which means the tenant pays a minimal base rent plus their share (based on square footage occupied) of the total operating costs.
Financial Reporting – On a monthly and annual basis, the property manager should be providing financial reports that reflect the gross rent proceeds, operational cost for the property and net profits. On an annual basis, they will also prepare and distribute the 1099 statements as rental income is considered as part of the annual earnings.
Types of Services Offered (Association)
Association management differs from residential / commercial management in a variety of ways. First and foremost, the management company is working directly for and on behalf of the Association Board, not the individual property owners. The second major difference is that the maintenance responsibilities only cover the "common areas" of the association (roadways, sidewalks, pool / clubhouse, and exterior structural items such as roofing and gutters). The association's CC&Rs or "Covenants, Conditions and Restrictions" will outline exactly what is to be in scope.
Standard services a property management company may provide for an association include the following:
Assessment Collections from the owners / tenants (monthly, quarterly or annually)
Delinquency management for late dues
Violation issuance and management
Regular property inspections or "walk-throughs"
Management of vendors to maintain the association's common areas
Management of vendors for capital improvement projects
Financial management and reporting
Board Meeting participation
Reserve study oversight
Annual Insurance reviews
Producing Resale Certificates to support real estate transactions in the association
Bid management for capital improvement projects
Association newsletter publication and distribution (if applicable)
As with the residential and commercial management services, the property management company should have systems in place to streamline and support these activities. Look for management companies that offer portals for the owners to easily pay their assessments on-line as well as submit maintenance requests and view key association documents / communications.
Written by: Kevin Fletcher – President, PMI Prime Property Services (March 2018)